 
Solid 19K Yellow Gold Double Links 60cm Frieze Cord
A picture of enduring brilliance in the Men's Bracelet in 19k gold noble metal and strong leather, brightened by black zirconias is a masculine jewel defined by its relaxed and elegant form, an ideal gift for handsome modern men.
Romantic Heart Ring in 9K Yellow Gold with White Zirconias
Romantic Heart Ring in 9K Yellow Gold
This article is duly endorsed by INCM. Find out more at guarantee
Data sheet
| | |
| --- | --- |
| Metal | Gold 800 (19.2K) |
| Weight | 30.0g |
| Color | Yellow |
| Length | 56cm |
| Model | Friso elos duplos |
| Finishing | Brilhante |
| Gender | Unissexo |
MARCAS E CONTRASTARIAS
A LUSIJOIA produz e comercializa artigos com metais preciosos como ouro, prata, paládio resultado joias em ouro 19 quilates, ouro 9 quilates e prata de Lei 925.Esse artigos antes de serem expostos a venda ao consumidor, são diariamente levados obrigatoriamente para receberem as marcas devidas às Contrastarias Portuguesas da INCM - Imprensa Nacional da Casa da Moeda .
Ao navegar pelo nosso site, na escolha de um produto, cada joia tem a indicação expressa dos quilates de ouro ou da prata, o peso e o eventual material gemológico, se assim apresentar a peça. Veja o quadro de Marcas das Contrastarias disponibilizado pela Casa da Moeda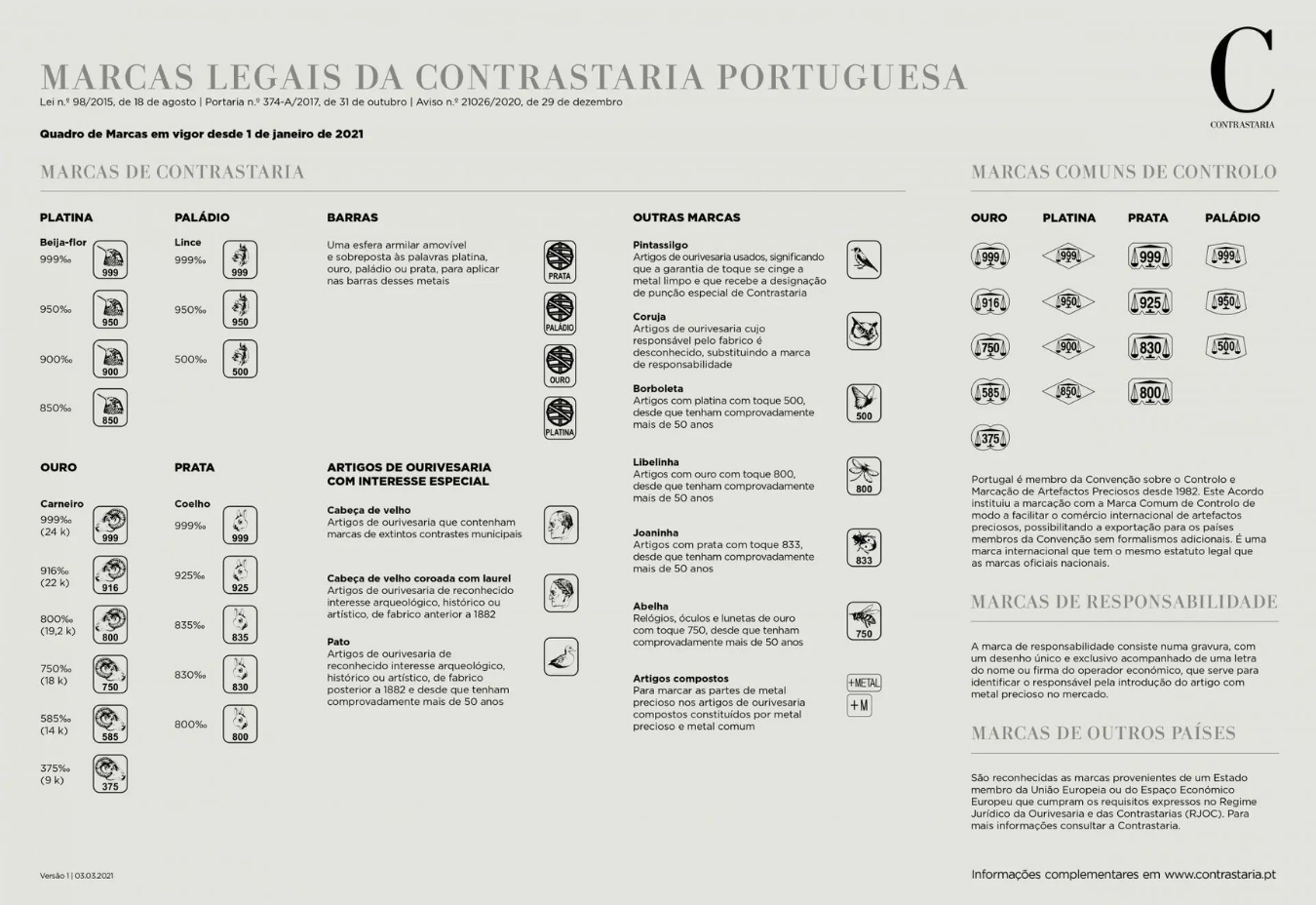 Reviews
No customer reviews for the moment.
Here is a long 19k gold necklace known as a centipede mesh, a distinctive jewel for both sexes: revealing attitude in men or flattering women!
Price